Expansion Success
Local MSP James Dornan has submitted a motion to the Scottish Parliament this month to recognise the hard work and dedication which has brought about the successful expansion of Mansewood Allotments. In his motion, Mr Dornan asked:
"That the Parliament recognises what it sees as the good work that Mansewood Allotment Association, in the constituency of Cathcart, do in highlighting the need for, and benefits of, allotments in Glasgow; notes what it sees as the successful development of the allotment with the addition of 18 new allotments in Mansewood, bringing the total to 67 plots; recognises what it sees as the health benefits, particularly mental health benefits of holding an allotment in breaking down social isolation; congratulates Iain Sutherland, and his colleagues, for their work in maintaining the Association and campaigning to highlight the need for allotments; and commends Glasgow City Council for starting to meet its target of increasing plot numbers by 25% across the city to meet the social and health needs of Glasgow citizens. "
Well done MAA – pats on the back all round!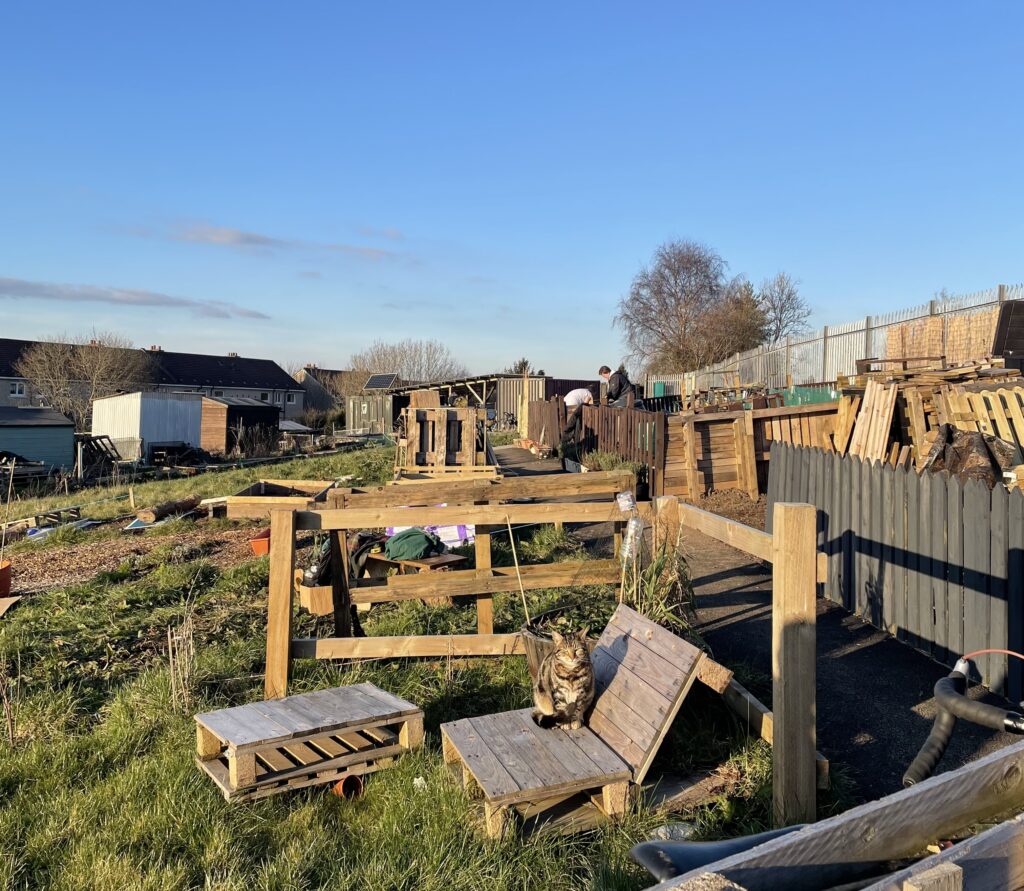 MA resident Molly approves of the new plots.